Patriarch of music Pyotr Ilyich Tchaikovsky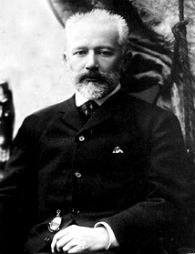 More than 170 years have passed since the birth of Pyotr Ilyich Tchaikovsky. Hundreds of books have been written about the great composer, published in different languages ​​around the world. It would seem that all or almost everything is known about the life and work of the composer, and his musical style and innovation have been investigated to the last note. The life of the great composer was filled with many interesting facts. He was always accompanied by a train of gossip and rumors, intensified after death.
Oh that music!
He was born on May 7, 1840 in the factory village of Votkinsk in Udmurtia. Tchaikovsky's father was a respectable man, he served as the head of the plant in the Urals and maintained a significant family. Yes, and fed poor relatives. Peter, at home Pierre, Petrusha, grew quiet and tearful. Only very close people, like the governess and the teacher Fani, could notice in him something unusual, stormy fantasy, hidden inner passions in this "glass boy". Music wounded his heart at the age of five, although it was not a live performance, but a fashionable little thing, a mechanical organ that played several tunes.
He gets acquainted with the work of Italian and German composers, for the first time he hears Mozart's Don Juan tunes and the famous arias composer Pyotr Tchaikovsky from Italian operas. The impression was so strong that the boy shouted at night, as if delirious: "Oh, this music, this music!" And when they told him that the organ was silent, he sobbed even more and, clutching his head, shouted: "I have it here, here. She gives me no rest! "
It seemed that Peter's mission was quite clear. But Tchaikovsky had to study and work for many years, having no relation to music. She could not give a solid income, and the future seemed too obscure, so the parents chose a legal career for their son.
Pyotr Tchaikovsky: "You will be proud!"
In 1859, studies ended, the most boring service in the Department of Justice began, the rewriting of eternal papers, petitions and relations. The only outlet was the prospect of a new study at the newly opened St. Petersburg Conservatory under the leadership of the brilliant Anton Rubinstein. Pyotr Ilyich was so sure of the correctness of his decision that he once said to his brother: "I may not be equal to Glinka, but you will see that you will be proud of your kinship with me." Acquaintance with young composers who do not recognize authorities – Borodin, Mussorgsky, Balakirev – gave Tchaikovsky an impetus for professional growth. Uncle, composer Pyotr Tchaikovsky, greatly upset by such a decision of his nephew, said: "Ah, Petya, Petya, what a shame! I exchanged jurisprudence for a pipe! "
In 1865, Tchaikovsky graduated from the conservatory with a silver medal. The unpleasant statement of the famous music critic and composer Cui that "the conservative composer Mr. Tchaikovsky is very weak" further fueled the young composer's desire for further creativity. He is taken for composing a symphony called "Winter Dreams."
In 1866, Pyotr Ilyich moved to Moscow, where he received the position of professor at the Moscow Conservatory. It was here that his work reached its peak, largely due to communication with various prominent cultural figures. On the advice of Balakirev, Tchaikovsky writes the fantasy overture "Romeo and Juliet," and critic Stasov encourages him to write the symphonic fantasy "The Tempest". At the suggestion of singer Elizabeth Lavrovskaya, Tchaikovsky writes the famous opera Eugene Onegin. "Just think, imagine what a poetic, grateful theme it is! .. You, and only you, dear Pyotr Ilyich, can write such an opera, and you will write it!" Said the composer Lavrovskaya. At first, a similar thought seemed to Tchaikovsky too bold. But in the end, after reading the poem, he still decides.
Once, returning from the theater, Pyotr Ilyich, accompanied by his brother Modest, went into a restaurant, ate pasta, and then asked the waiter for a glass of water. For some reason, the boiled house was not found. Then Tchaikovsky demanded to bring from the tap. The result was not long in coming. The next day he fell ill with cholera and died six days later. It happened on November 6, 1893. The life of the great composer ended at a time when he was full of creative ideas. Pyotr Ilyich achieved much, but died without church communion, taking the secrets of his personal life to the grave. And we can agree with Emperor Alexander III: when they reported to him about the next scandal involving Pyotr Ilyich, he replied: "It's a hush. I have many subjects, but Tchaikovsky is one. "
Tchaikovsky was a favorite of the public. Once he was asked: "Pyotr Ilyich, are you probably tired of praise and just do not pay attention to them?" The composer replied: "Yes, the audience is very kind to me, maybe even more than I deserve it . And yet, never in my life have I been so flattered and moved as when Leo Tolstoy, sitting next to me in the hall and listening to Andante of my quartet, burst into tears. "